Tanggal Event
04-05 Agustus 2018 08:00-Selesai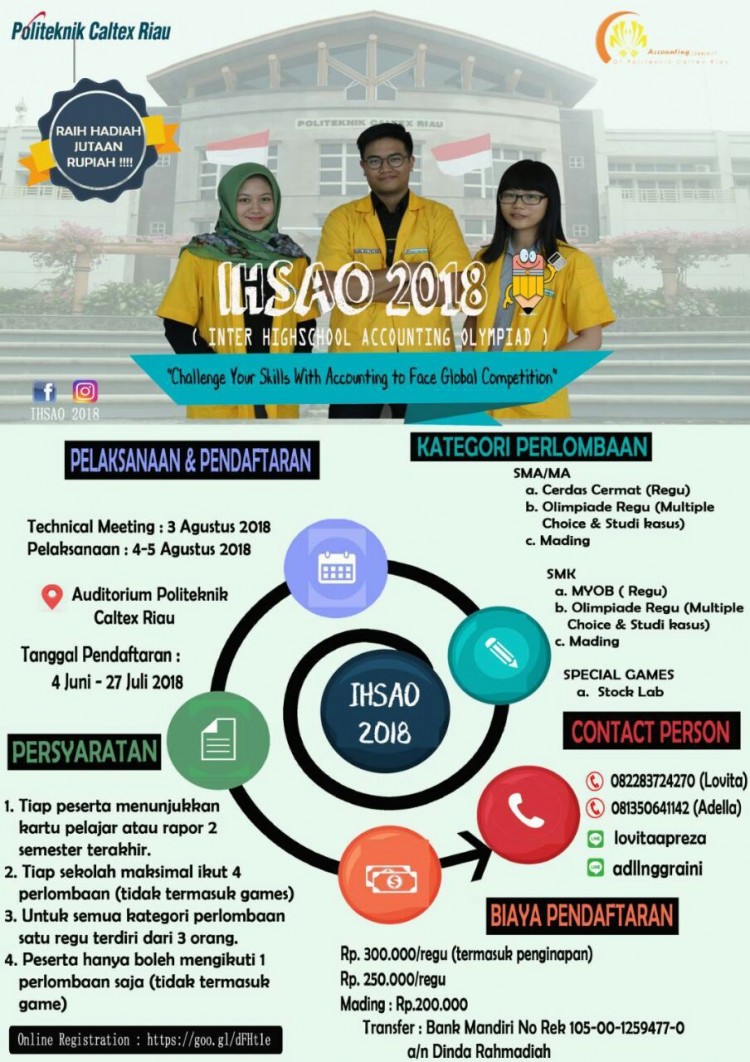 Deskripsi
Hello!
For your information, IHSAO 2018 will be coming back this year!
Wohoo!

Have you ever heard of IHSAO before? IHSAO is a competition of accounting Olympiad for SMA / SMK SE-SUMATERA.
It will be held on :
Date : 4-5 August 2018
Place: Campus of POLYTECHNIC CALTEX RIAU

Win the prize up to million rupiahs

So, what are you waiting for? Let's register your school, soon!

LET'S JOIN IHSAO 2018
"Challenge your skills with accounting to face Global competition"
Venue
Auditorium, Politeknik Caltex Riau
Share